RRHS partners with Out of the Ashes to support local homeless populations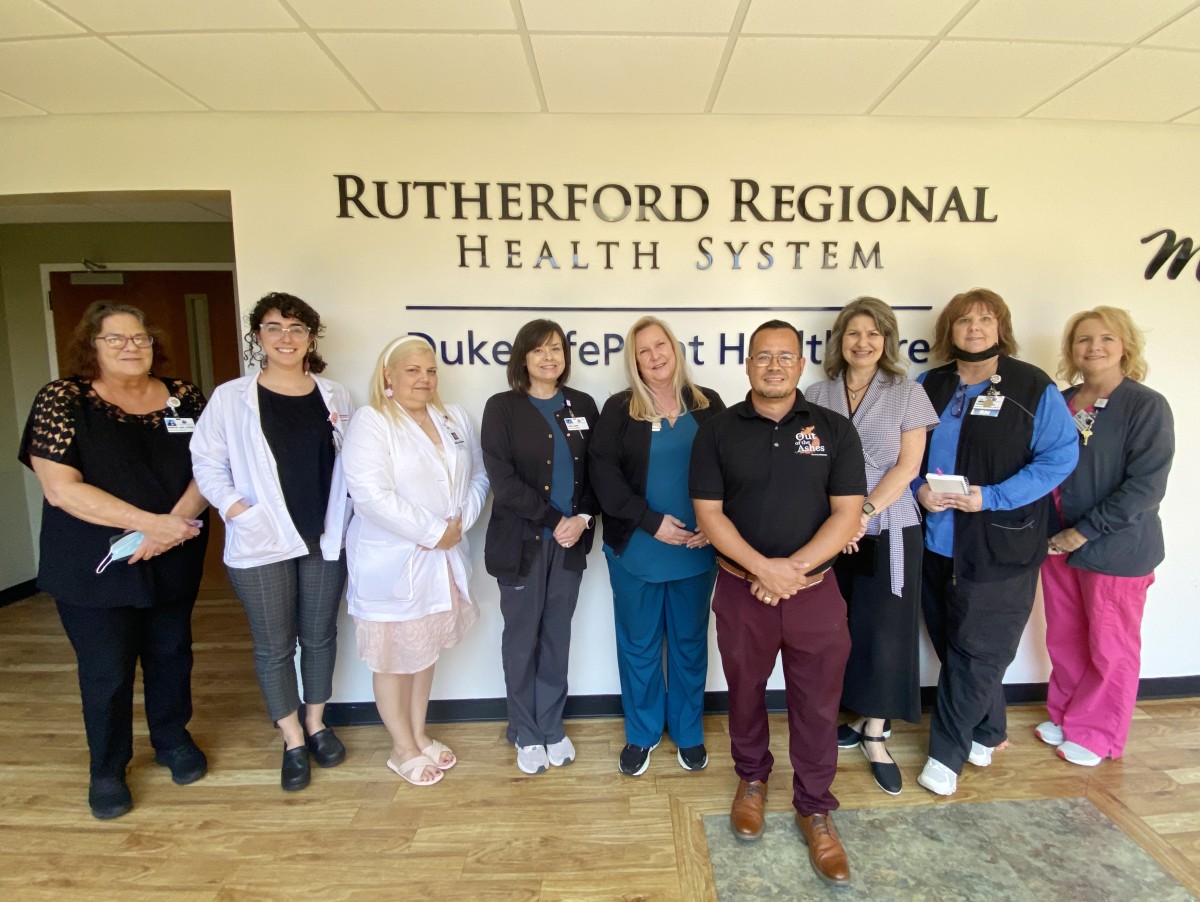 Rutherford Regional Health System (RRHS) is expanding its community partnerships to support Out of the Ashes Ministry, an organization dedicated to serving the homeless populations of Rutherford and Polk counties through a faith-based shelter and recovery program.
"We have identified a need in our community for support services for the homeless population, and are excited to be able to partner with a great local organization who is working to address those needs and serve those individuals," said Rachel Donelli, Director of Case Management at RRHS. "This partnership will strengthen our ability to provide resources to these individuals as they seek medical care in our facilities."
Out of the Ashes founder Pat Chamberlain met with RRHS behavioral health and case management teams on Thursday to discuss the partnership.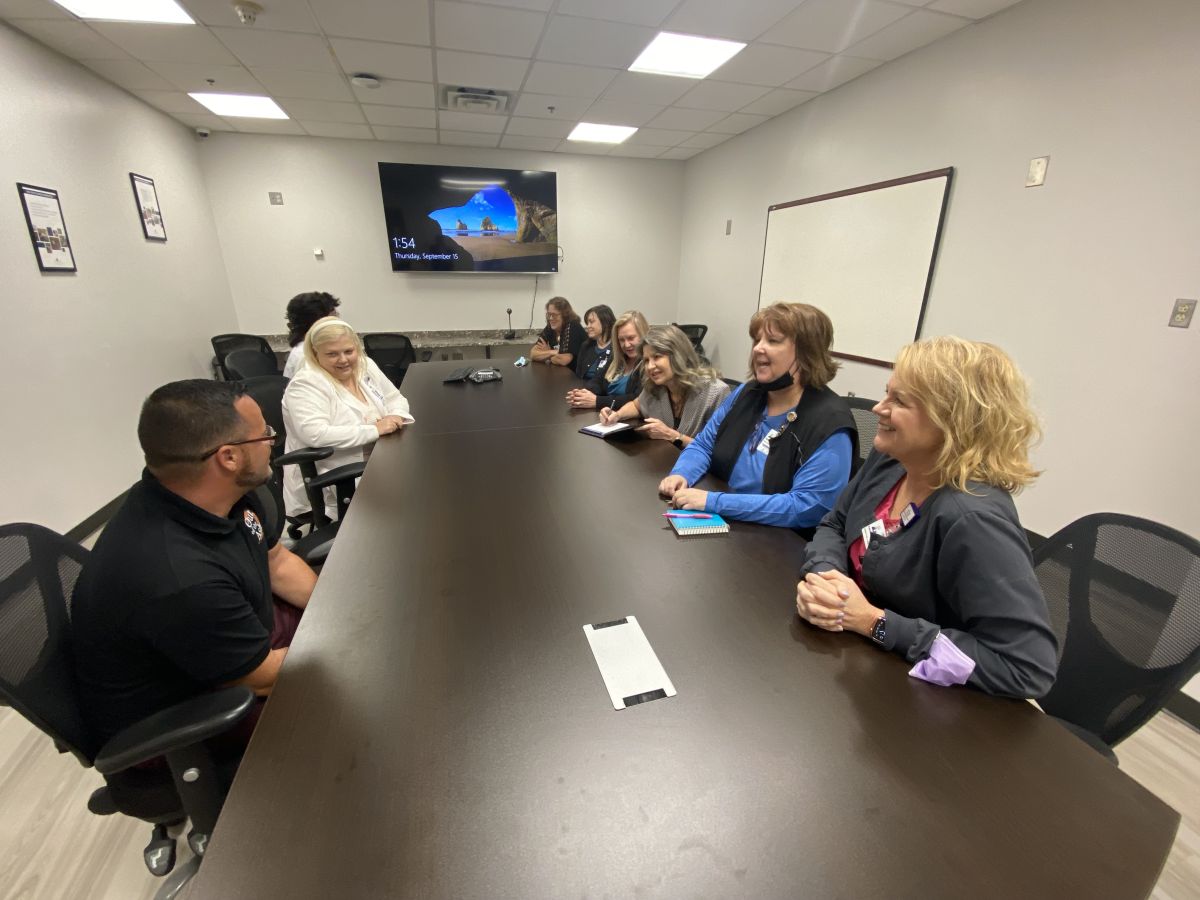 "We're collaborating with the team here and are excited about making a difference in our community together," Chamberlain said. "We look forward to the upcoming resources we will be able to provide for our community through this partnership."
RRHS will be providing mental and behavioral health support and referrals for Out of the Ashes as they expand from their current 25-bed capacity to a 70-bed capacity.
"As the local health system, we're excited about any opportunity we have to partner with the local community," said Terri Robinson, Director of Behavioral Health at RRHS. "Our behavioral health team will be able to support the needs of Out of the Ashes and really help make a difference in the mental health needs of these populations."
Out of the Ashes provides low barrier, emergency, and transitional housing for men, women, and children in need in Rutherford and Polk Counties. For more information, call 828-395-2000 or visit outtheashes.org. For more information about Rutherford Regional, visit myrutherfordregional.com.
Read All Posts