Rutherford Regional's Radiology (Imaging) Department provides a full array of diagnostic and interventional services for both inpatient and outpatient services.
Our Board Certified Radiologists and diagnostic staff have a commitment to quality imaging and interpretation and take pride in providing accurate, detailed interpretations of images.
Next Steps
Utilizing the latest technology, our Radiology Department offers a full scope of services, including:
Bone Density Scans
CT (Computed Tomography)
CT + MR Angiography with 3D Reconstructions
Diagnostic Cardiac Catheterization
Diagnostic Radiology with Digital Fluoroscopy
Digital Mammography/Breast Imaging
Image-Guided Biopsies
MRI (Magnetic Resonance Imaging)
Nuclear Medicine
PET (Positron Emission Tomography) Imaging
Sentinel Lymph Node Biopsies
Ultrasound
Rutherford Regional has invested in an advanced diagnostic CT Scanner to help physicians reach confident diagnoses and provide a higher level of patient care. The LightSpeed° VCT XTe 64-Slice Scanner from GE Healthcare enables the lowering of radiation dose while maintaining high quality images throughout the body.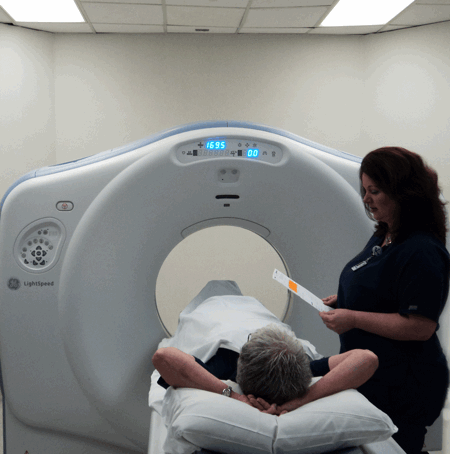 ASiR (Adaptive Statistical Iterative Reconstruction) is a new, advanced image reconstruction technique that makes it possible to dramatically reduce radiation dose to patients up to 40 percent without compromising the quality of the image. This is especially beneficial for children and young adults who may be more susceptible to harm from excessive radiation exposures. The LightSpeed VCT XTe also provides new in-depth brain and cardiac techniques that make these tests more reliable and enable doctors to have more confidence in their diagnosis.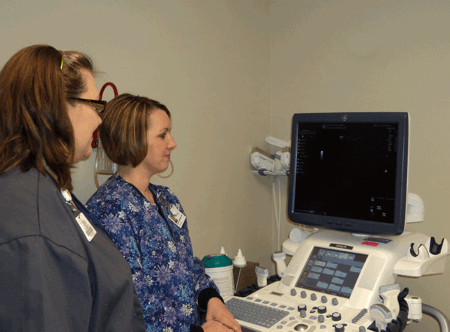 GE Logic E9 Ultrasound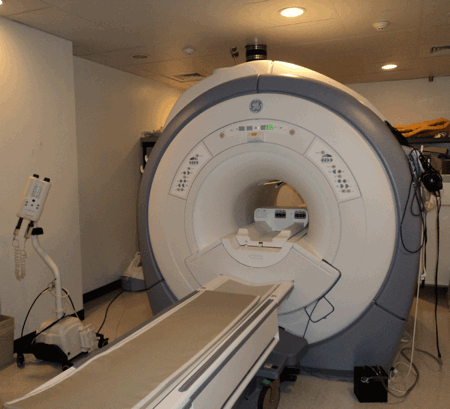 MRI
Tools to Fight Breast Cancer
Rutherford Regional Health System has diagnostic tools to detect breast cancer in its early stages, when the disease is easier to treat. Rutherford Regional was one of the first to offer digital mammography. Also available are stereotactic breast biopsy, ultrasound-guided breast biopsy and sentinel node biopsy.
Ultrasound
An ultrasound procedure is a non-invasive diagnostic procedure used to assess soft tissue structures such as muscles, blood vessels, and organs. Various ultrasound techniques exist for different conditions. Some of the more common types of ultrasound examinations include:
Echocardiography - adult (performed in the Cardiopulmonary Department)
Doppler ultrasound - cardiac flow, venous or arterial
Breast Imaging - Ultrasound guided aspiration, biopsy, or needle localization
Abdominal Imaging (gallbladder, liver, pancreas, spleen, aorta)
Male Pelvic Imaging
Female Pelvic Imaging - OB/GYN