RRHS brings advanced cardiac procedure close to home with new PCI program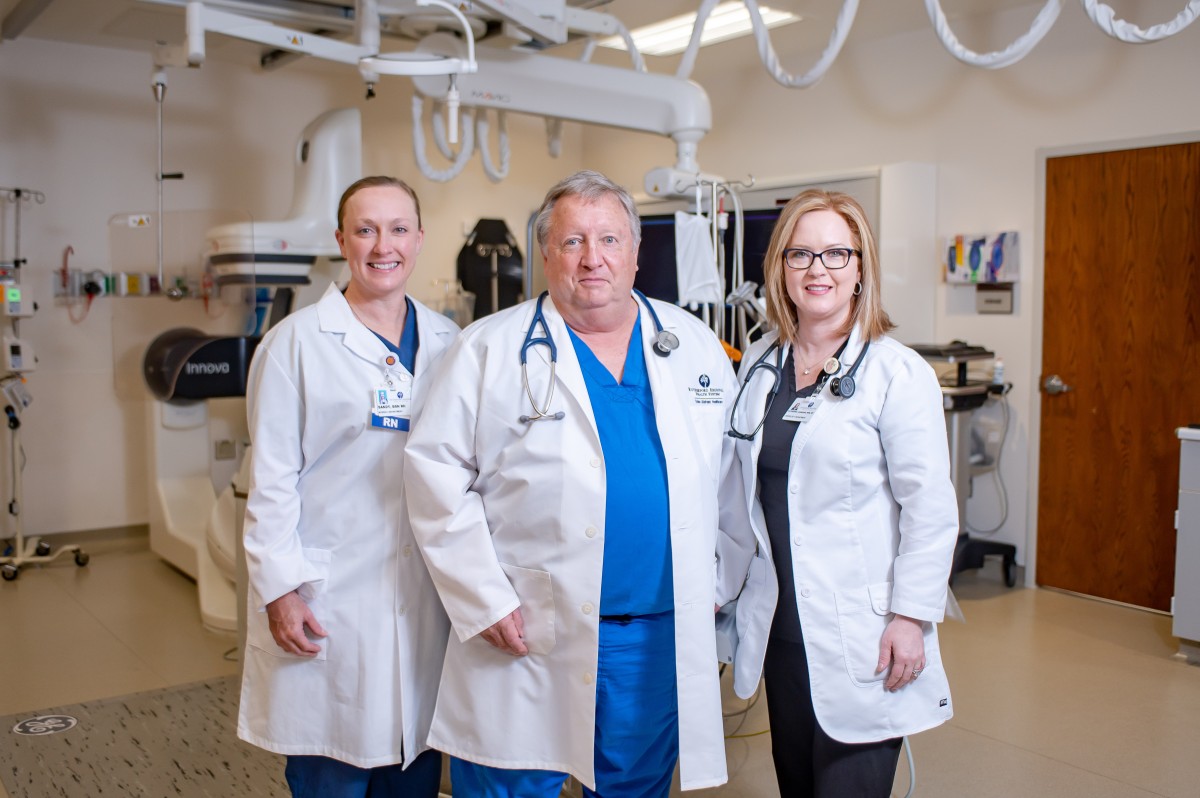 RUTHERFORDTON, Feb. 23, 2023 – Sandra Fowler, of Rutherfordton, will celebrate her 57th birthday this March free from chest pains. Fowler wasn't sure she would see any day without these pains, or see that birthday at all, until she received a newly-available cardiac intervention procedure at her hometown hospital – a PCI procedure.
PCI, or percutaneous coronary intervention, is a procedure used to open up a blocked or narrowed artery, helping alleviate chest pains and reduce the risk of a heart attack for the patient. Rutherford Regional Health System (RRHS) officially launched their PCI program as part of their expanding advanced cardiology services this week, bringing a procedure previously only available outside the are closer to home for its patients.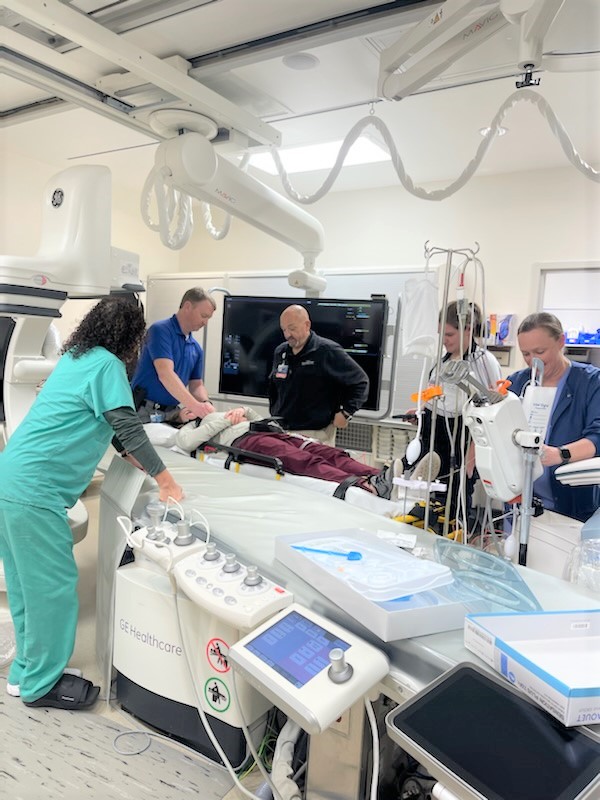 "Our teams have worked diligently to prepare to offer this procedure for our patients," said Tory Shepherd, CEO of RRHS. "We've trained, held drills, and under the guidance of Dr. Hearon and Duke Health, and in partnership with our local EMS and tertiary facilities, ensured that we are well prepared to offer this life-saving cardiac intervention close to home."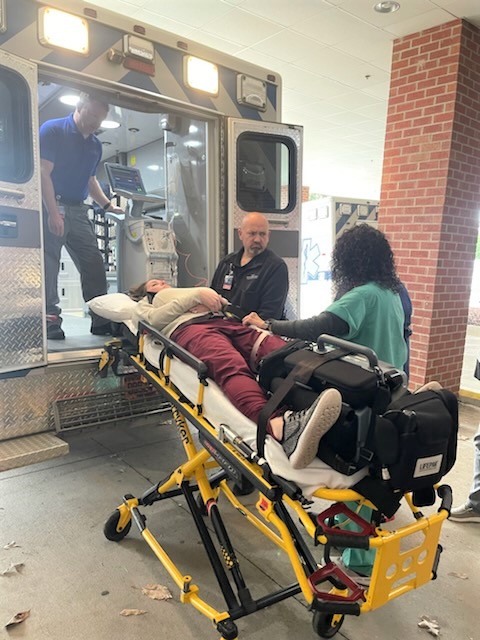 Fowler was the first patient to receive a PCI procedure at RRHS on Wednesday, Feb. 22.
"I was having a lot of pains in my chest and pain down my arm," Fowler said. "I was stubborn and put it off for five days when my pain started, but I'm glad they were able to help me and do this here."
Fowler said having her procedure locally helped her family be able to support her and make the process easier.
"Everybody here really has been great, they took very good care of me," she said. "I've got so much from this – I don't have any more chest pains. I'm glad I get to go home and I'm not going to be hurting anymore."
Patients like Fowler are what make RRHS cardiologist Dr. Brian Hearon passionate about interventional procedures like PCI.
"The patients that drive the most benefit from stents are the patients that are having heart attacks – it's a real passion of mine," Hearon said. "I'm passionate about it because the patients get better so much quicker. We can really make a difference in doing that and reducing mortality and improving their long-term outcomes."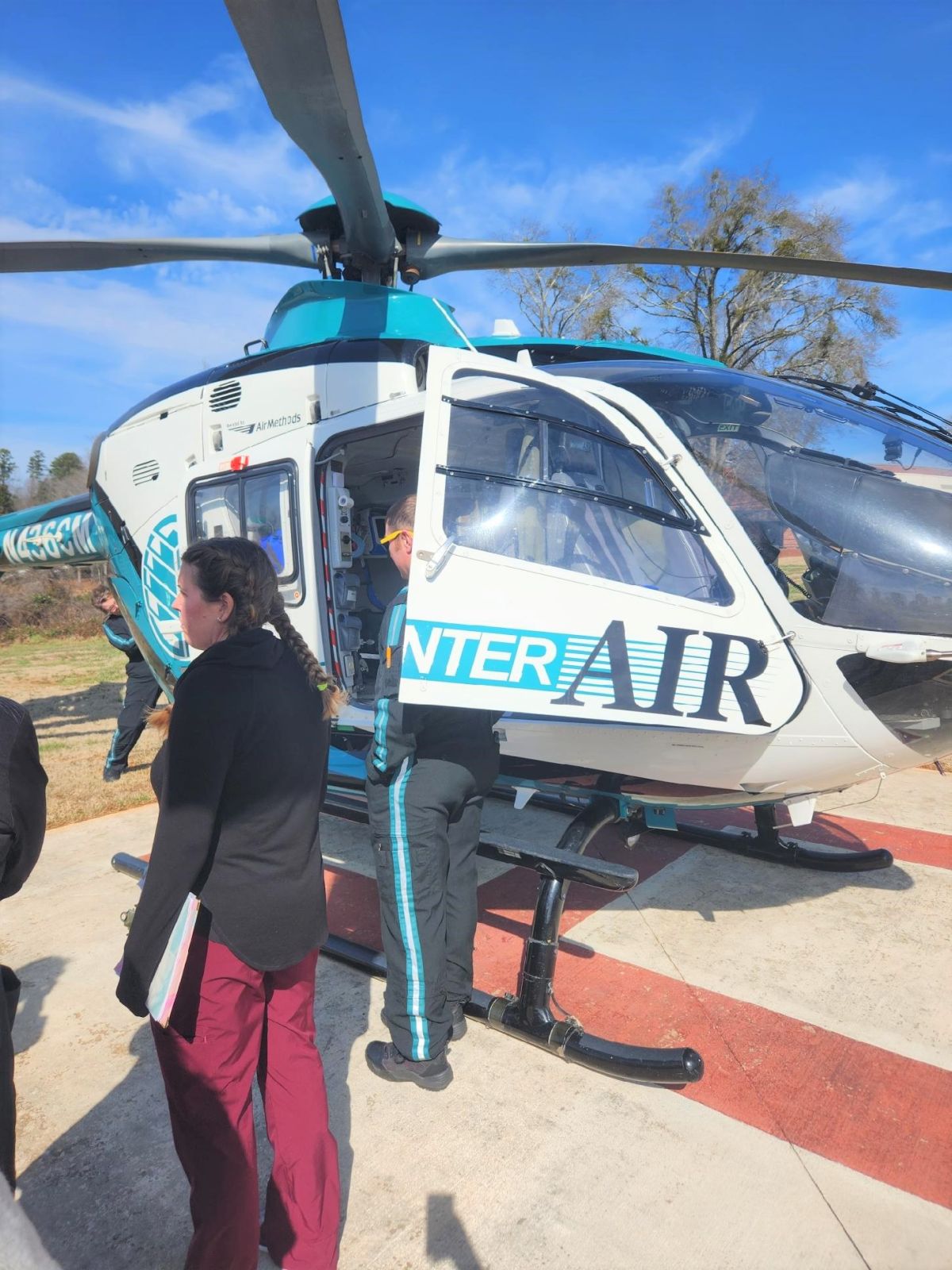 Hearon has worked closely with the cardiology, cardiac catheterization lab, and medical staff teams to launch the PCI program at RRHS, because he feels it is needed in the local community.
"What makes Rutherford special is the need for the services that we offer and that we intend to offer as we expand," Hearon said. "We are obviating the need for them to be transferred to other institutions and other areas."
A PCI procedure takes place in the cardiac catheterization lab at RRHS main hospital campus. During the procedure, a thin catheter with a balloon at the tip is in inserted into a vein or artery in the wrist or groin area, and then guided to the heart. Once it reaches the heart, the balloon is inflated in the artery, opening blood flow and alleviated blockage to the heart. After the area is expanded, Hearon inserts a stent, or a mesh metal coil, to keep the artery open.
A PCI procedure can take up to a few hours, but the recovery is much faster than a traditional open heart surgery. PCI patients may be able to return home the same day or the day following their procedure.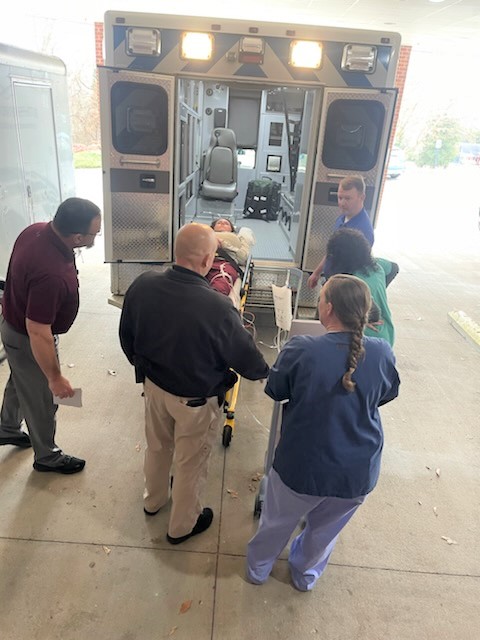 "I feel that we're really making a difference in these people's lives," Hearon said. "I appreciate the confidence our patients have in us to take care of them when they are so desperately ill – that means so much to me."
Visit MyRutherfordRegional.com/heart-and-vascular and take our Heart Health Risk Assessment to see if you're at risk of a heart attack or heart-related issue. Schedule a cardiology appointment online or call 828.286.5575 for more information. If you're experiencing symptoms of a heart attack, call 911.
Learn more about PCI at Rutherford Regional: https://www.myrutherfordregional.com/heart-and-vascular/pci
Read All Posts