RRHS Awarded Spring 2023 'A' Hospital Safety Grade from Leapfrog Group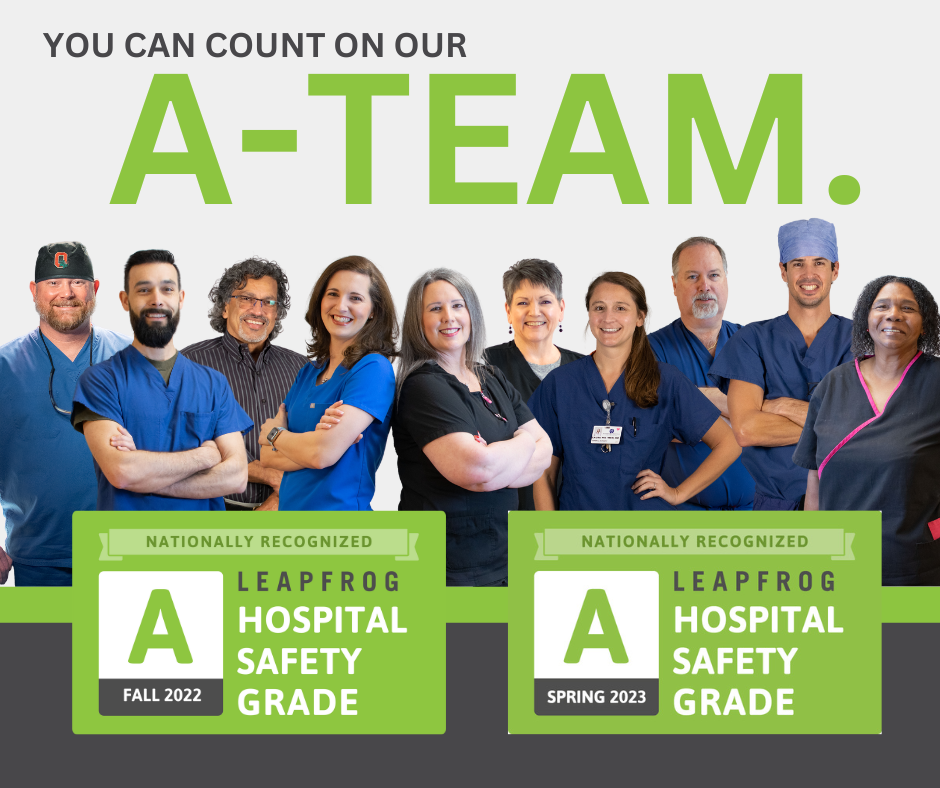 Grade reflects top national performance on patient safety through
COVID-19 pandemic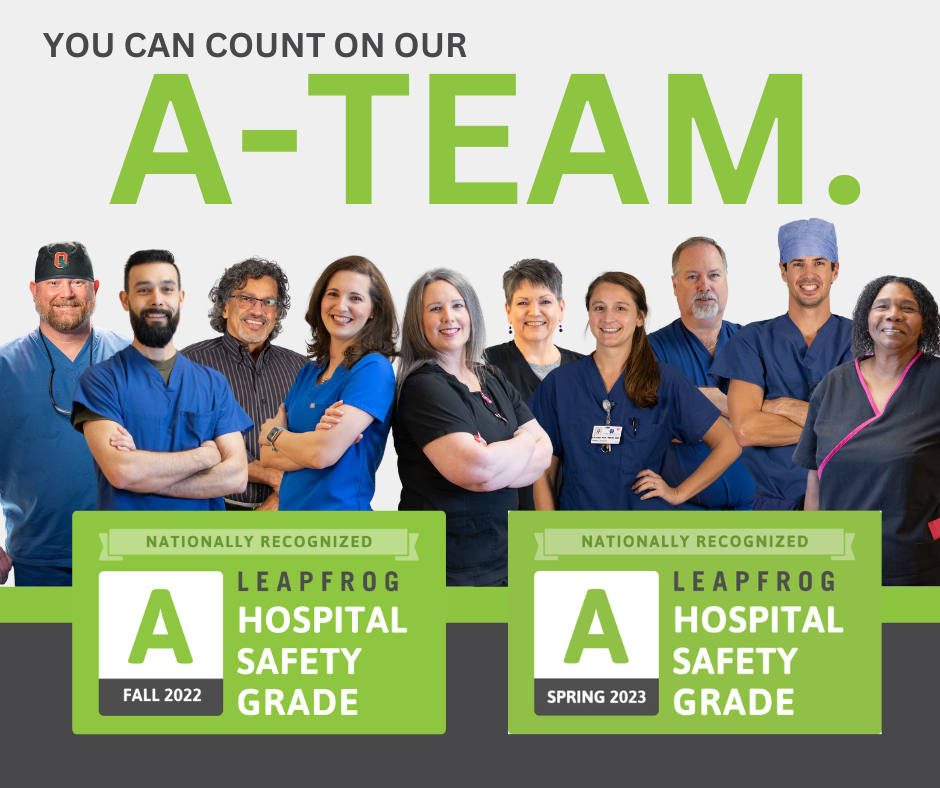 Rutherford Regional Health System received an "A" Hospital Safety Grade from The Leapfrog Group, a national nonprofit upholding the standard of patient safety in hospitals and ambulatory surgery centers. This national distinction celebrates Rutherford Regional's achievements in prioritizing patient safety by protecting patients from preventable harm and errors. The new grades reflect performance primarily during the height of the pandemic.
"The pandemic was a tough time for health care entities across the world, but we are proud to show that our teams maintained the level of high-quality care we are known for despite these added challenges," said Tory Shepherd, CEO. "Earning a Leapfrog A in both Fall 2022 and Spring 2023 is a big achievement for our hospital and a testament to the care we provide. We look forward to maintaining our commitment to patient safety as we continue to move forward, expand our services, and grow to serve our community."
The Leapfrog Group, an independent national watchdog organization, assigns an "A," "B," "C," "D" or "F" grade to general hospitals across the country based on over 30 national performance measures reflecting errors, accidents, injuries and infections, as well as systems hospitals have in place to prevent harm.
"This new update of Hospital Safety Grades shows that, at the national level, we saw deterioration in patient safety with the pandemic," said Leah Binder, president and CEO of The Leapfrog Group. "But this hospital received an 'A' despite those challenges. I congratulate all the leaders, staff, volunteers and clinicians who together made that possible."
The Leapfrog Hospital Safety Grade is the only hospital ratings program based exclusively on hospital prevention of medical errors and harm to patients. The grading system is peer-reviewed, fully transparent and free to the public. Grades are updated twice annually, in the fall and spring.
To see Rutherford Regional's full grade details and to access patient tips for staying safe in the hospital, visit HospitalSafetyGrade.org and follow The Leapfrog Group on Twitter, Facebook and via its newsletter.
About Rutherford Regional Health System
Rutherford Regional Health System, part of Duke Lifepoint Healthcare, is a 143-bed acute care facility that offers a broad array of inpatient and outpatient care. Rutherford Regional is dedicated to providing patients with a full range of services to meet their healthcare needs across more than 23 medical specialties. For more information or to connect with Rutherford Regional, visit MyRutherfordRegional.com, or find us on Facebook.
About The Leapfrog Group
Founded in 2000 by large employers and other purchasers, The Leapfrog Group is a national nonprofit organization driving a movement for giant leaps for patient safety. The flagship Leapfrog Hospital Survey and new Leapfrog Ambulatory Surgery Center (ASC) Survey collect and transparently report hospital and ASC performance, empowering purchasers to find the highest-value care and giving consumers the lifesaving information they need to make informed decisions. The Leapfrog Hospital Safety Grade, Leapfrog's other main initiative, assigns letter grades to hospitals based on their record of patient safety, helping consumers protect themselves and their families from errors, injuries, accidents and infections. For more, follow us on Twitter and Facebook, and sign up for our newsletter.
Read All Posts