Rutherford Regional Nurses are 'Making a Difference'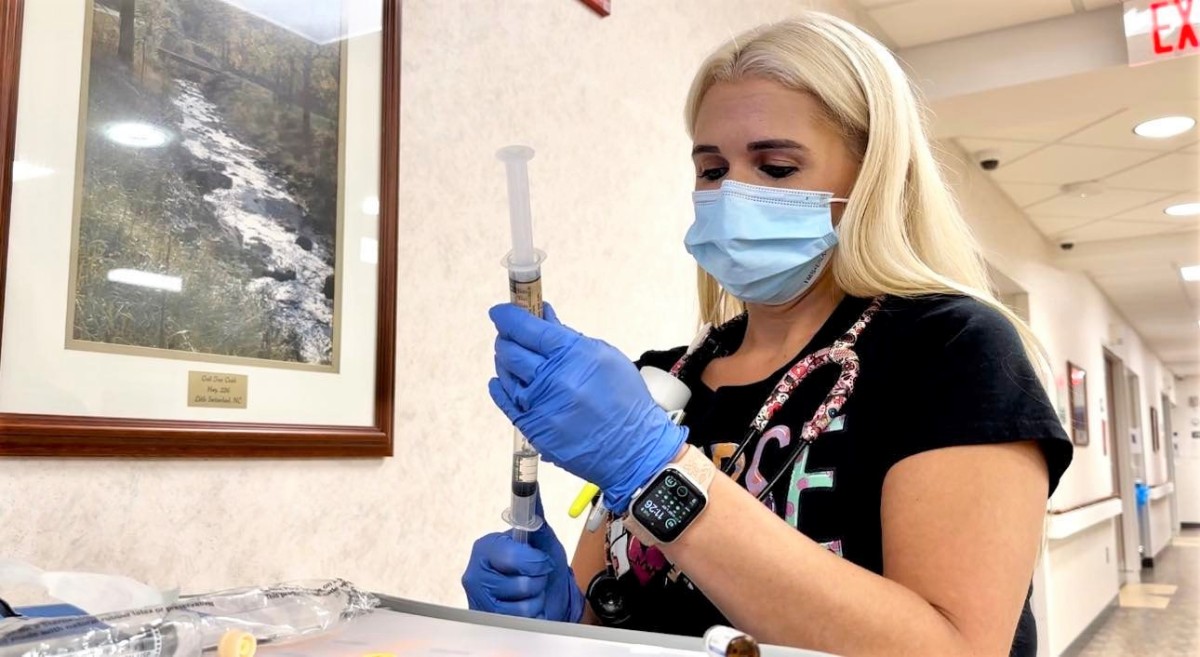 The nurses of Rutherford Regional Health System (RRHS) put on their scrubs and clock in each day not knowing what their shift might hold. There is one thing, though, that each nurse knows is on his or her to-do list every day – to care.
"I've wanted to be a nurse since I was a little girl," said Cherish Anderson, RN and team lead in the Emergency Department. "I just love people, I love to show people that I care, and I love to be able to help them in their time of need."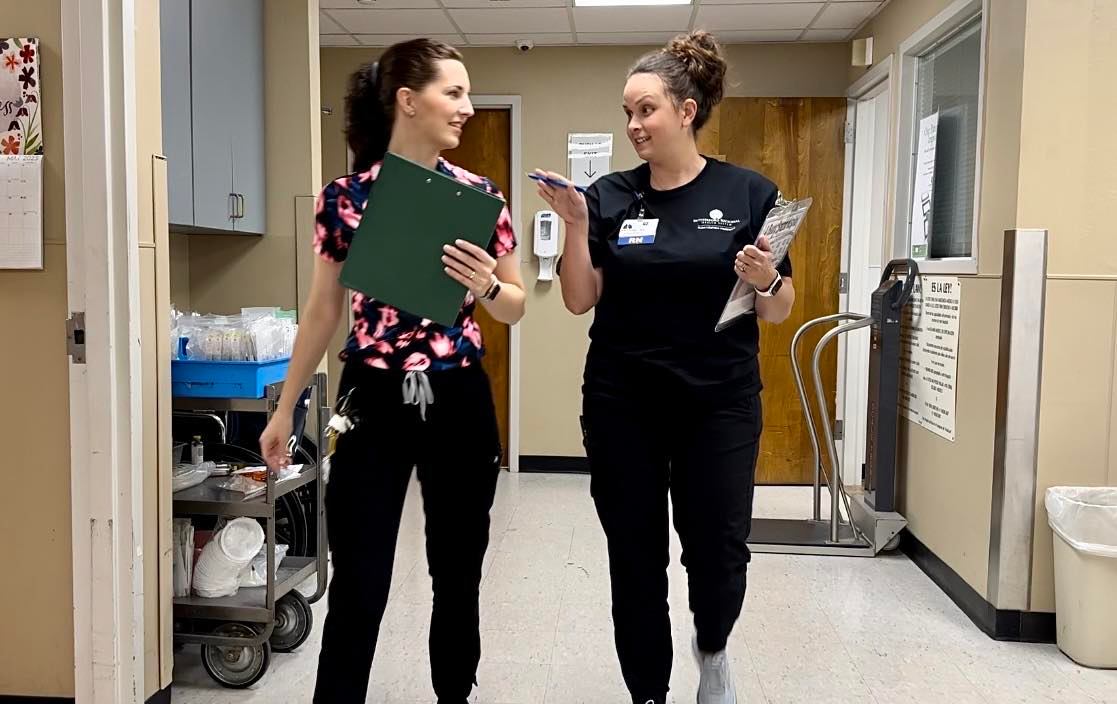 Anderson has worked at RRHS for 10 years, and has worked in almost every department within the hospital. Her tenure isn't unique, though, as RRHS is known for nurses who serve 10, 20, 30 and even 40 years within the hospital.
Dozens of nurses recently celebrated their 10- and 15-year anniversaries, while Kathryn Burnette, RN, and Christine Bland, RN and Director of ICU and 4th Surgical, marked their 35-year milestone at RRHS.
"I couldn't imagine working anywhere else with any other group of people," Bland said. "Everyone here goes above and beyond for our patients, and our nurses especially are just incredible. I get feedback from patients and family members daily on the great care they receive from our teams, and it continues to make me really proud to be a part of Rutherford Regional."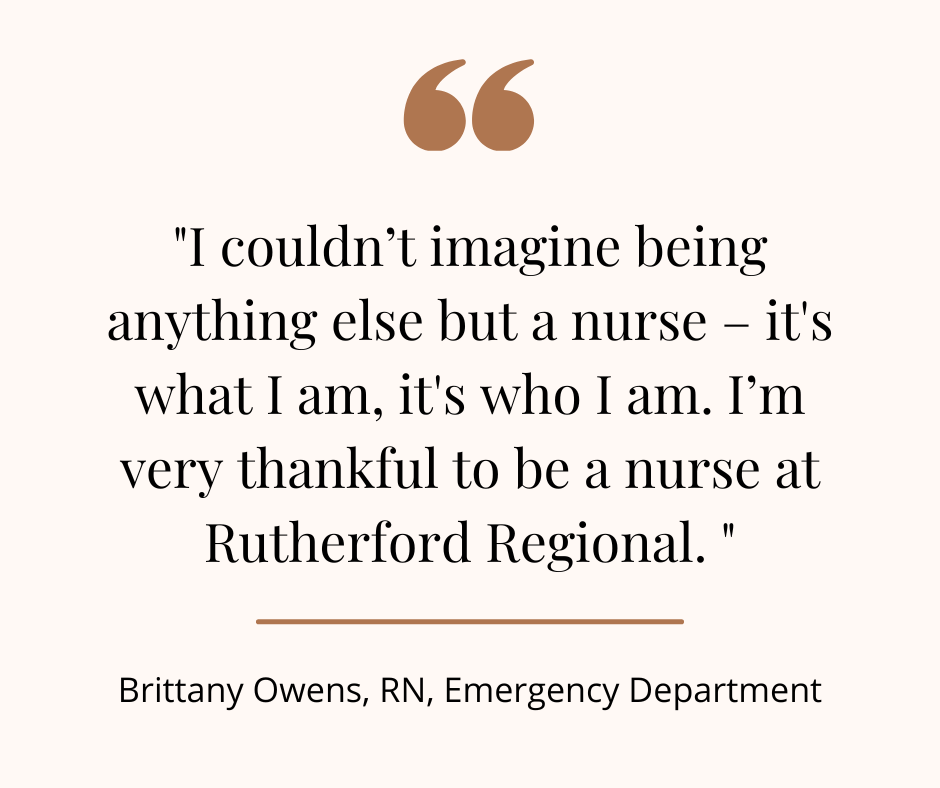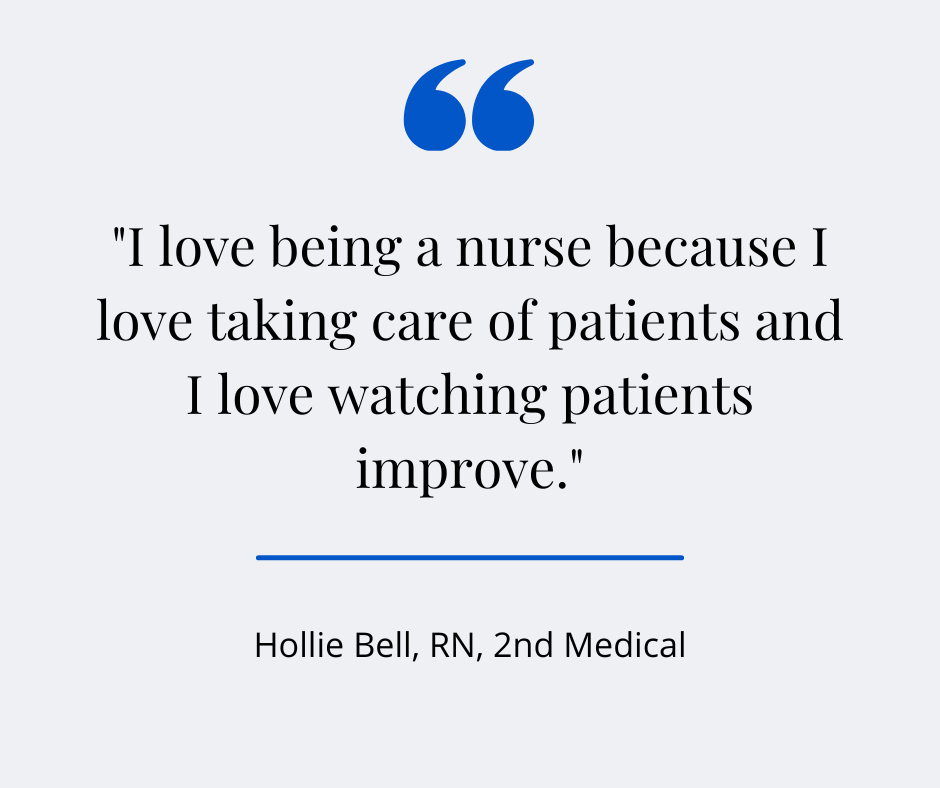 This week, as RRHS celebrates National Nurses Week, Bland received a timely letter from a former patient's family thanking the caregivers that helped an 81-year-old woman visiting from out-of-town recover from a medical emergency.
The letter reads:
"As my sister and I made the 7+ hour trek from coastal Virginia, all I could think is we need to get Mom to a major medical center immediately. But the universe had a different plan. Mom stayed right here at Rutherford Regional for a month where she got the best care I have ever seen at any hospital anywhere. Starting with the impossibly young surgeon who saved her life, to the nursing staff that treated her with attention and kindness that went out of style decades ago, to the devoted hospitalists who never gave up even when we had lost all hope.
Every single person at RR was special – Nurse Earlene who said, "I treat my patients the way I would want my mother treated," and all of the nurses who combed Mom's hair daily, talked us down from the mountain of fear, brought us tissues when we were crying … The pure goodness of every single person we met at this special hospital, and in this town, comforted us every single day."
Stories like these help remind the nurses and all the teams at RRHS why they do the work they do, Bland said, with tears in her eyes, and staff from across the hospital echo that sentiment.
"We've had several patients that have really just touched my heart, and when they're going out the door they'll say, 'Thank you for all that you've done for me,'" said Jessica Pogue, RN on the Behavioral Health Unit at RRHS. "But you want to say thank you back, because they've shown me that this is where I'm meant to be. They've reaffirmed that my purpose is to help these people."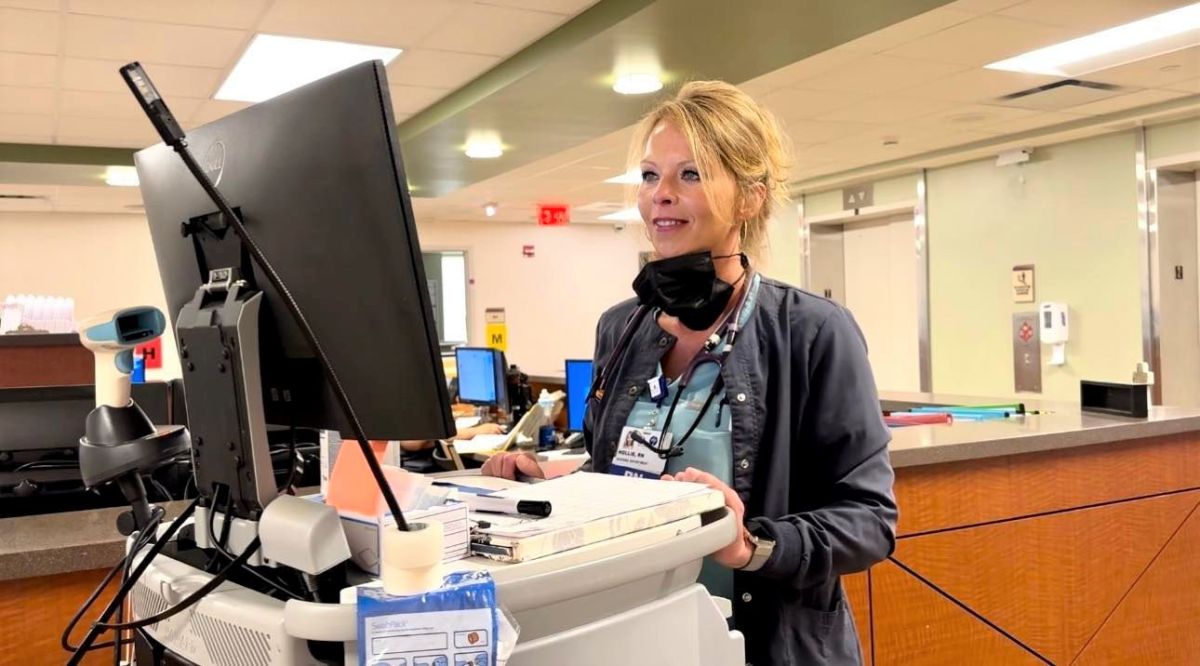 This week leadership at Rutherford Regional has worked to say "Thank You" to the dedicated nurses who give their all caring for the community they serve. Teams have celebrated with treat, like fresh popcorn, ice cream sundaes, Chick-Fil-A meals, and cookies, and special events including REIKI and aromatherapy by Luneau Holistic Wellness and a commemorative Nurses Week gift.
"We want to take this time to make sure all of our nurses feel appreciated and recognized for their hard work," said Chief Nursing Officer Jamie Hill. "Our nurses keep us going, we couldn't provide the exceptional care we provide without them, and this is a great opportunity for us to really celebrate these folks and allow them to take a moment to enjoy a treat or activity."
Nurses Week is observed nationally May 6-12, and the theme for 2023 is "You Make a Difference."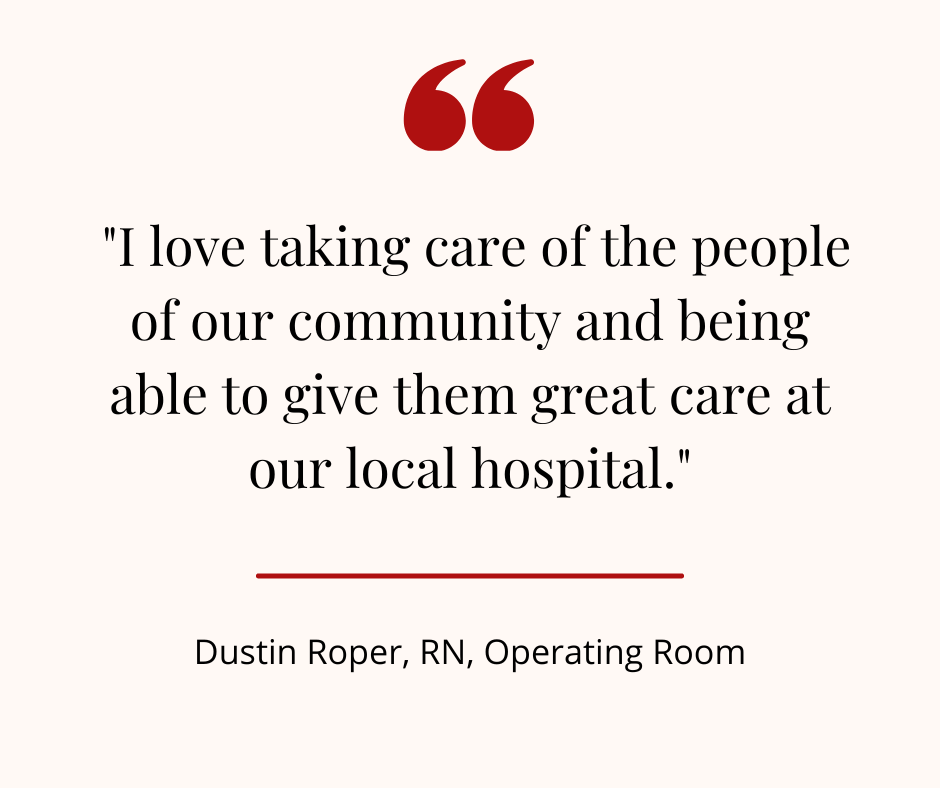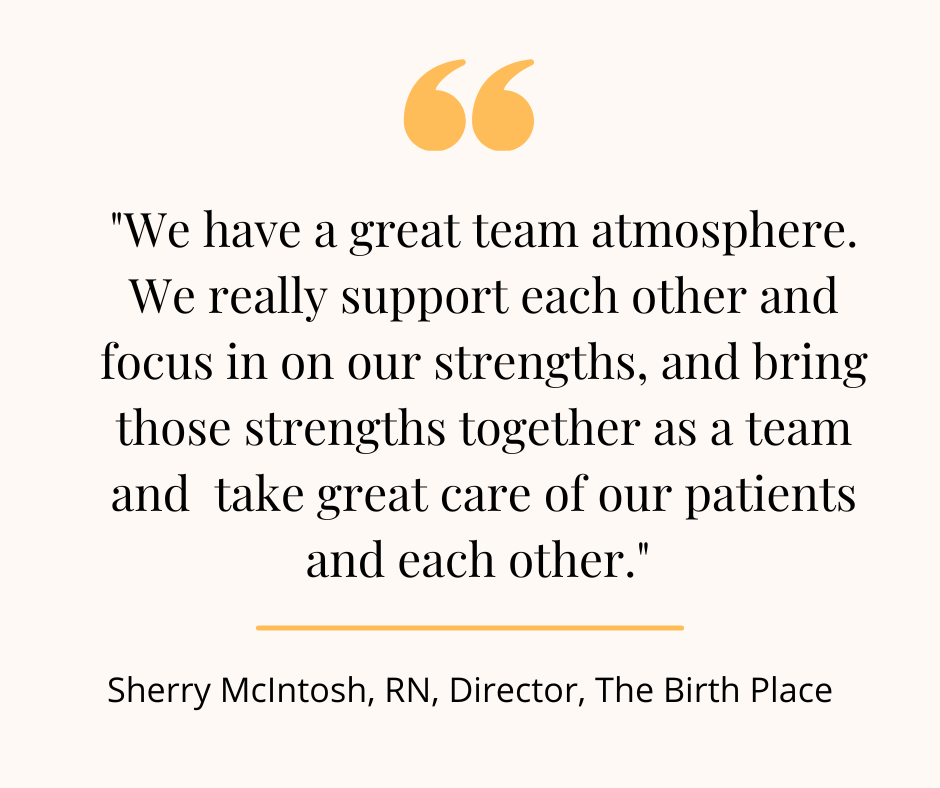 Making a difference is why so many of Rutherford Regional's nurses do the job they do.
"Knowing that you've helped somebody, and sometimes it's just their darkest day, but if you are there and help them and give them what they need, you know that you've made a little bit of a difference," said Lauren Reepe, RN and the Operating Room Director at RRHS. "Hearing somebody say, 'You really helped me,' is a huge deal to us."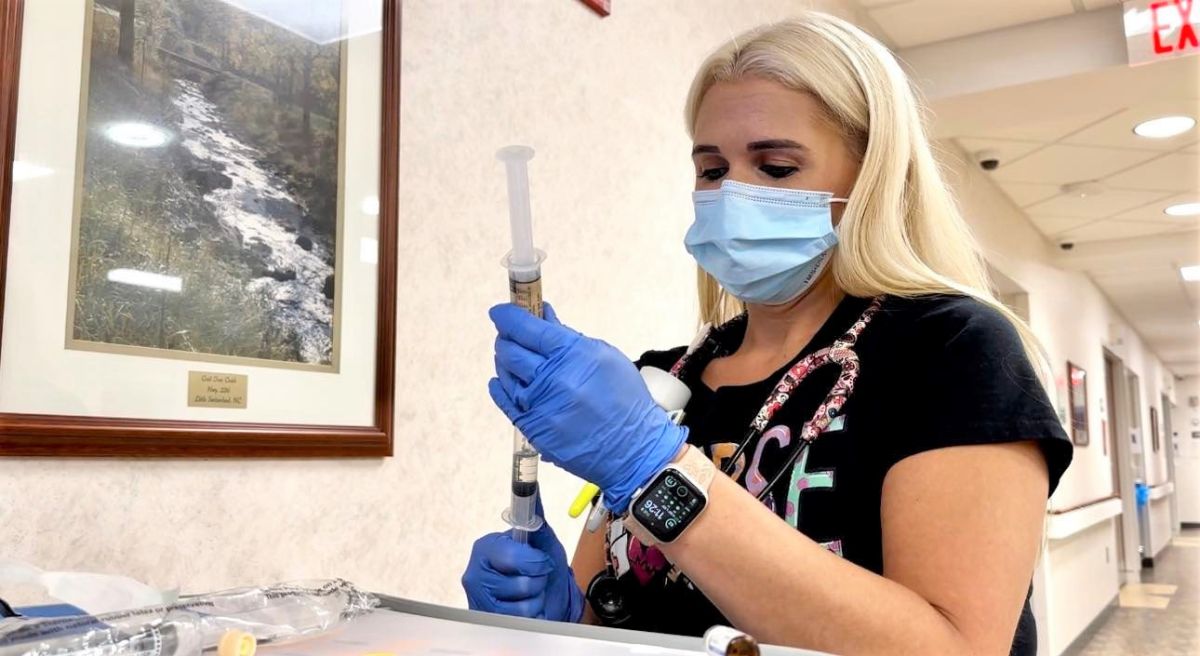 It may seem simple, but sometimes that's all it takes, said Crystal Jackson, RN on the Behavioral Health Unit.
"I know I had a person that made a big change in my life – it was something simple that they did, but sometimes a simple act of kindness can change the trajectory of your life," Jackson said. "I hope that I can be that for our patients."
If you would like to share your messages of thanks with the nurses or other teams at Rutherford Regional, you can submit them online at MyRutherfordRegional.com/thanks.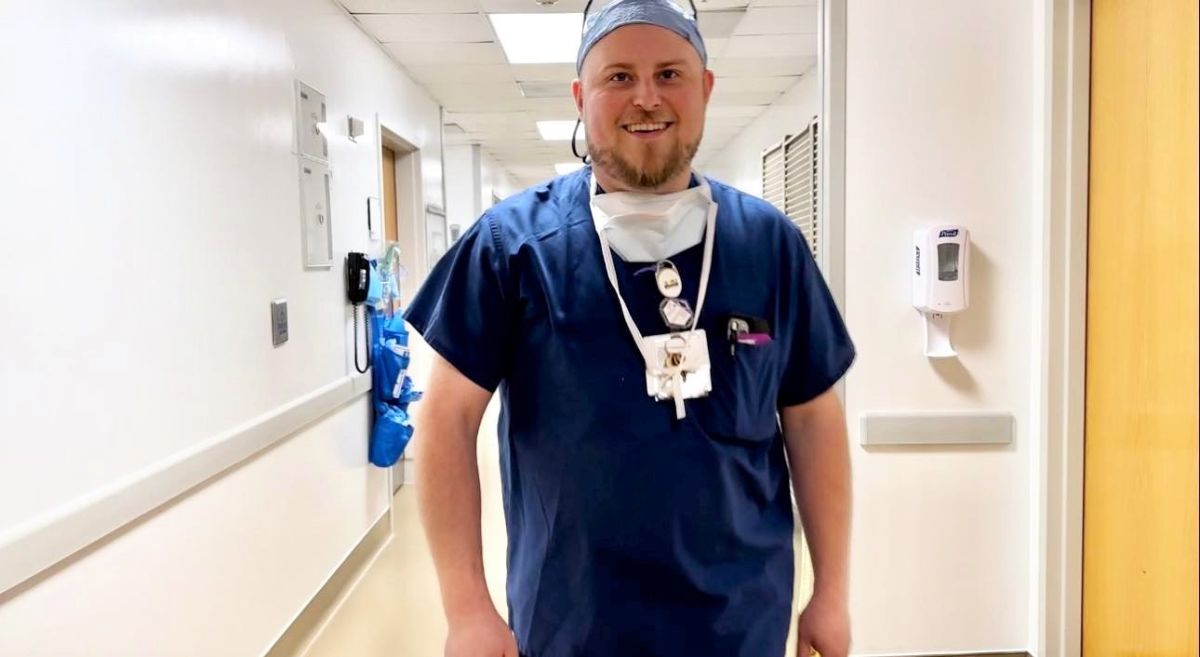 "The nurses in our hospital continue to impress me," said Tory Shepherd, CEO. "You can feel their passion for caring for our patients when you walk through the halls, and it makes me proud each day to be a part of this great team."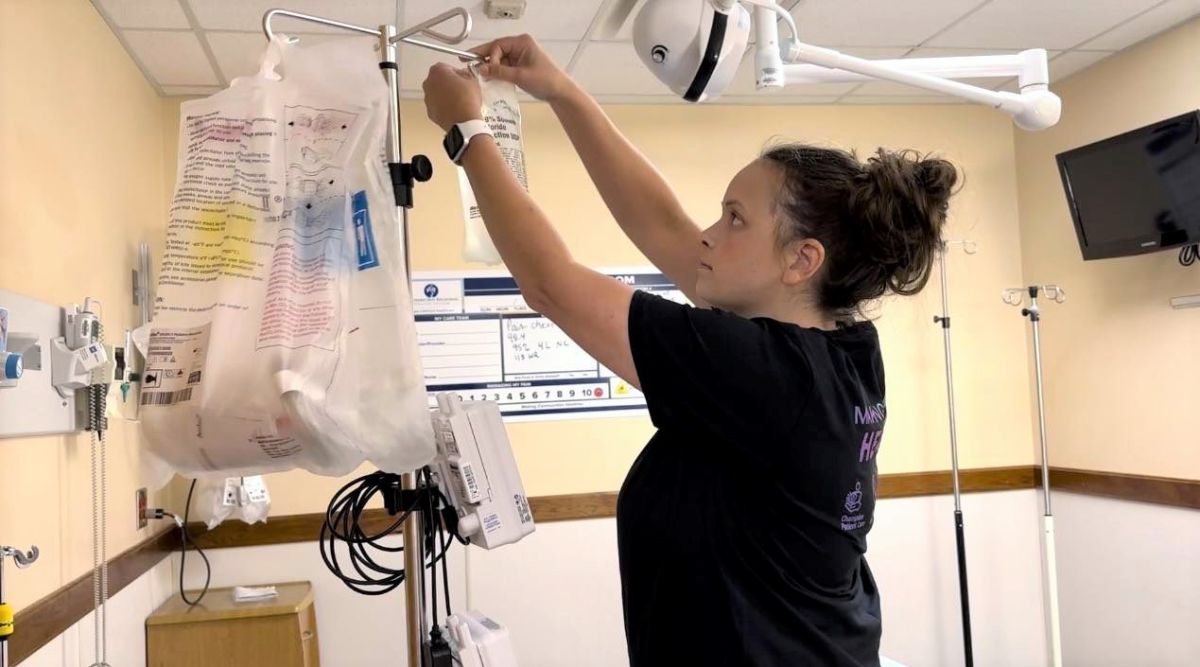 Read All Posts