Mommy + Me Festival Draws Crowds of Families to Forest City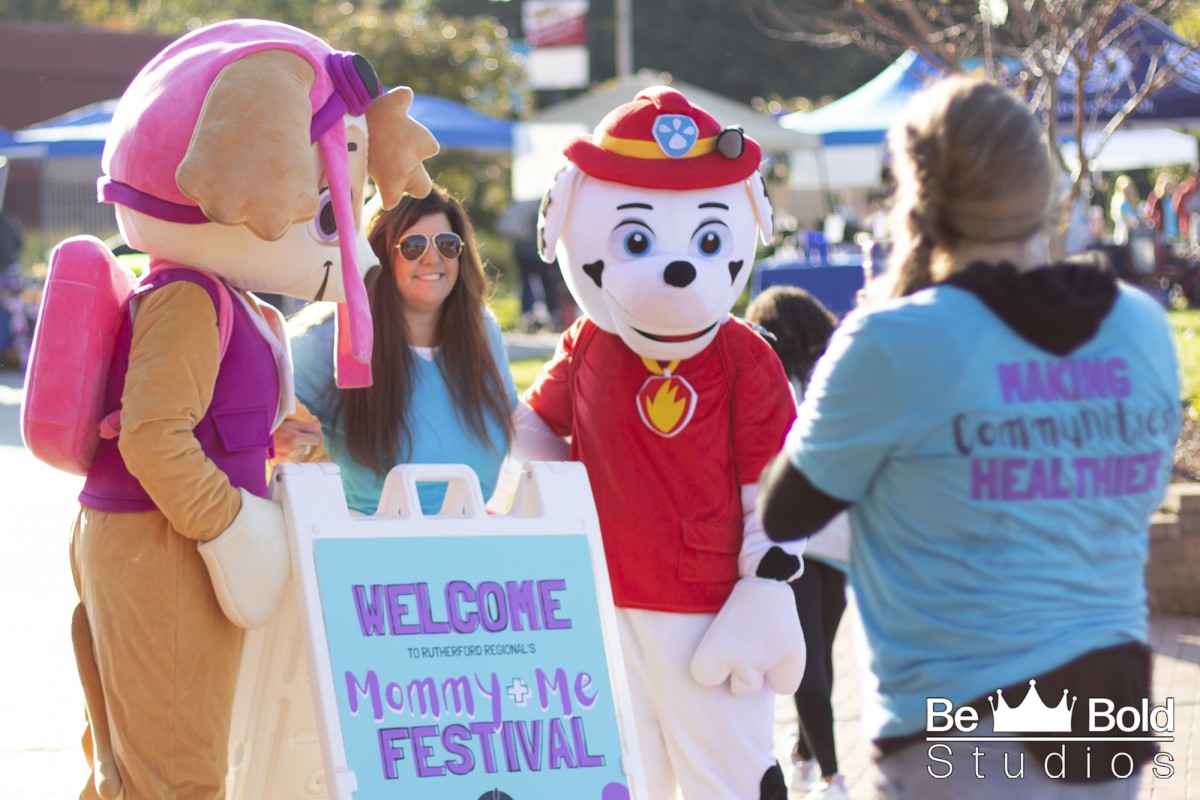 With sunshine, PAW Patrol, and more than one thousand guests, Rutherford Regional's The Birth Place hosted their inaugural Mommy + Me Festival on Saturday, Oct. 15th at the Forest City Pavilion on Park Square. View the full photo gallery here.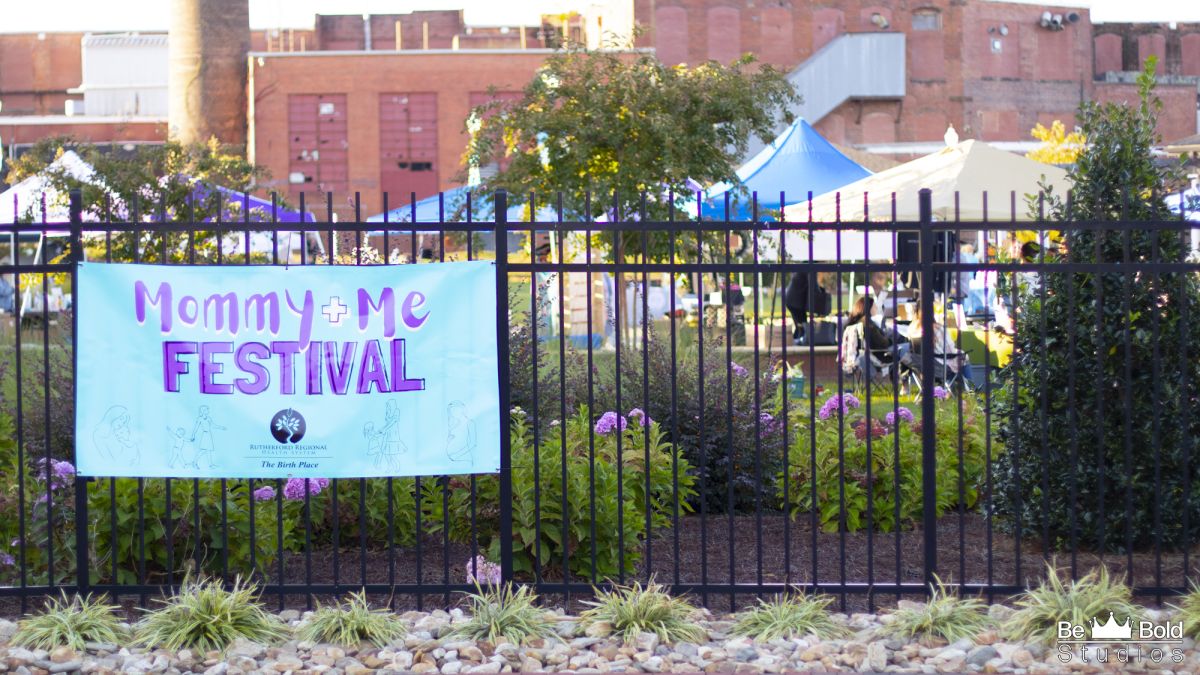 Vendors from across Rutherford County and nearby counties brought treats, crafts, giveaways, information, and products especially tailored toward moms, moms-to-be, children, and women of all ages. Children played on inflatables, participated in a scavenger hunt to win prizes, carried their assortment of balloon animals from Twist the Balloonman, and donned face painting from Once Upon a Paintbrush. DJ Michael Sprouse kept the party going at the stage, leading several rounds of PAW Patrol dance sessions, a special dance class with Dream Weavers Dance Studio, Mommy + Me and Prenatal yoga sessions with Julia Petty, and an interactive music group for families with Mrs. Christa from Upbeat Music Therapy.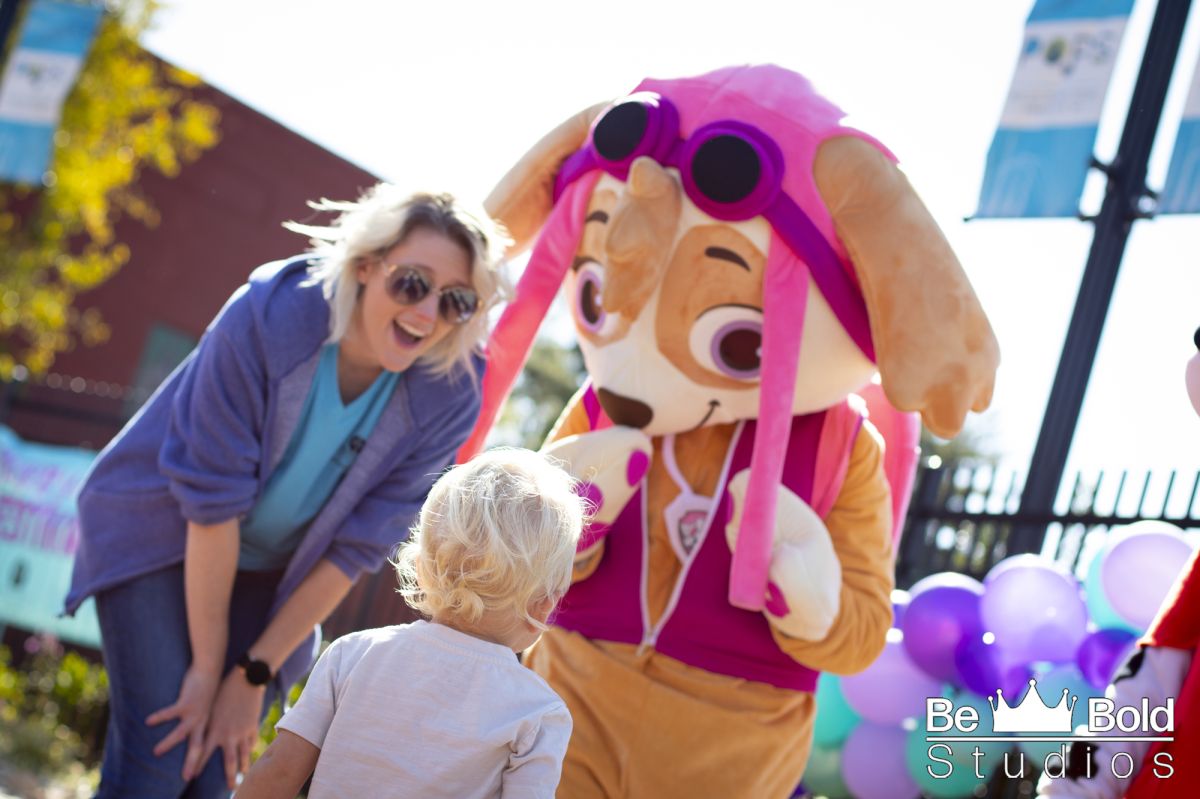 "All of us at The Birth Place are so thankful to our community for coming out and supporting the first year of our Mommy + Me Festival," said Sherry McIntosh, director of The Birth Place at RRHS. "Our teams were able to provide so many valuable resources, giveaways like free formula and goodies, and just connect with our community on a personal level. Thank you to everyone who came out and enjoyed the day with us."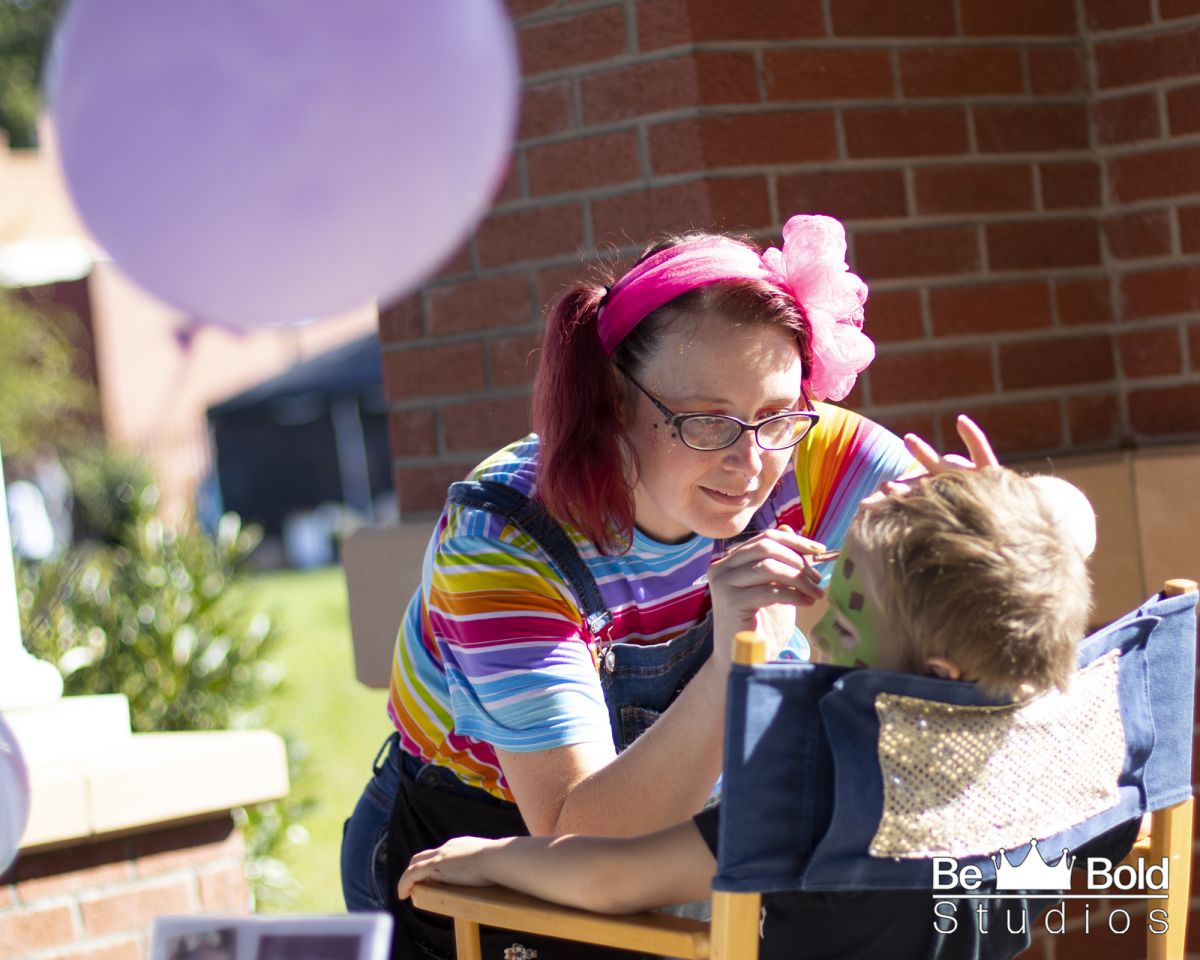 Dr. Susan Lee, and OB-GYN of Rutherford Premiere Women's Care, Dr. Mallory Alcala, a pediatrician from Rutherford Children's Care, and Ashley Monroe, a new Physician Assistant coming on board with Forest City Family Care, were on hand Saturday to greet guests, provide information about their local health care services, and join in on the fun.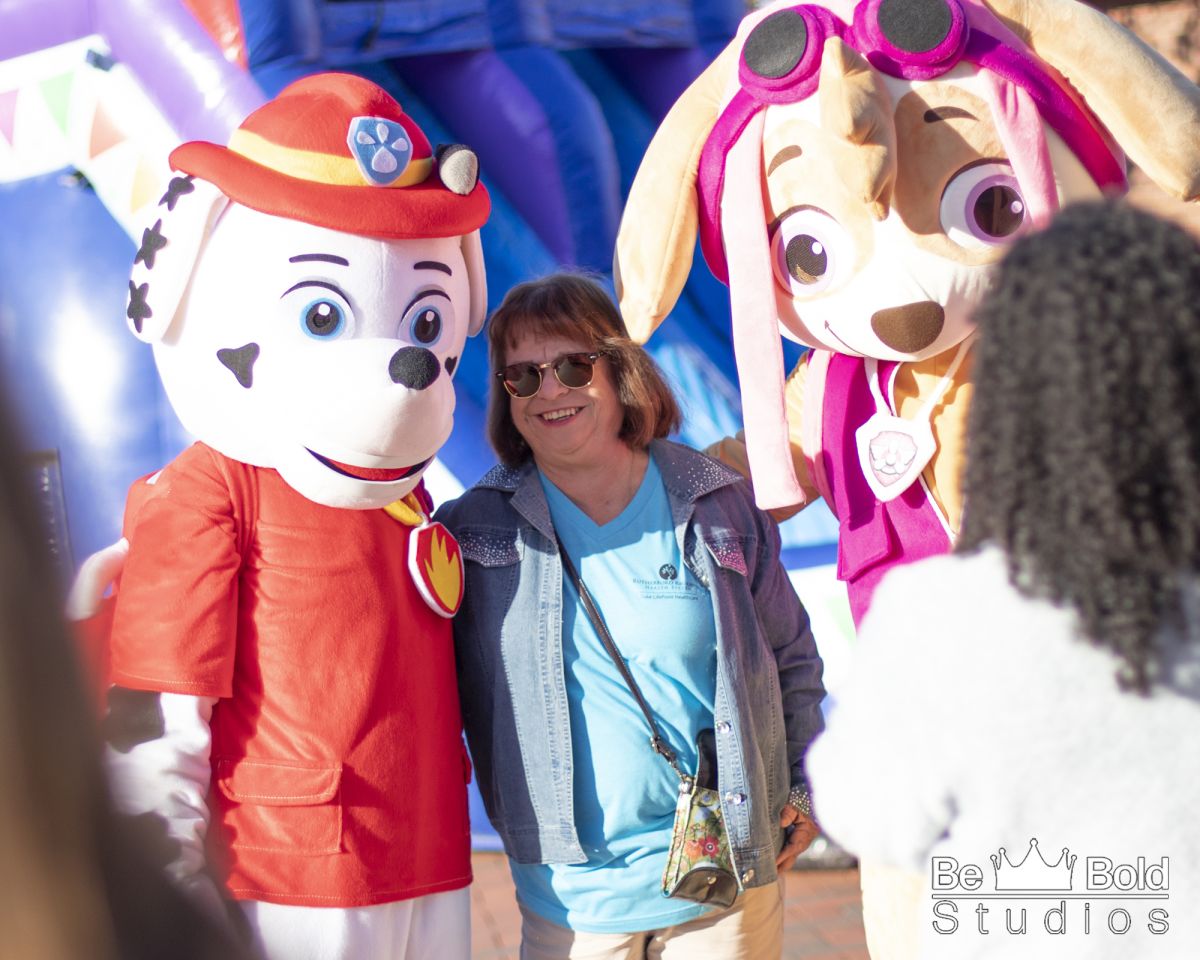 "Any opportunity we have to celebrate the families we serve in our community is a great one," said Adrian McCraw, practice manager for Rutherford Premiere Women's Care and Rutherford Children's Care. "Our teams were out in full force Saturday, supporting our mission of Making Communities Healthier by informing, educating, and building relationships with the families in and around our area."
Families were able to gather information from Rutherford Regional Health System's local health care services, along with supportive community resources for other needs, such as legal services, doula services, pregnancy support, education, and more.
PAW Patrol characters Marshall and Skye served as special guests, and fan favorites, at Saturday's event, and were played by Rutherford Regional's Gracie Plonk and volunteer Addyson McIntosh.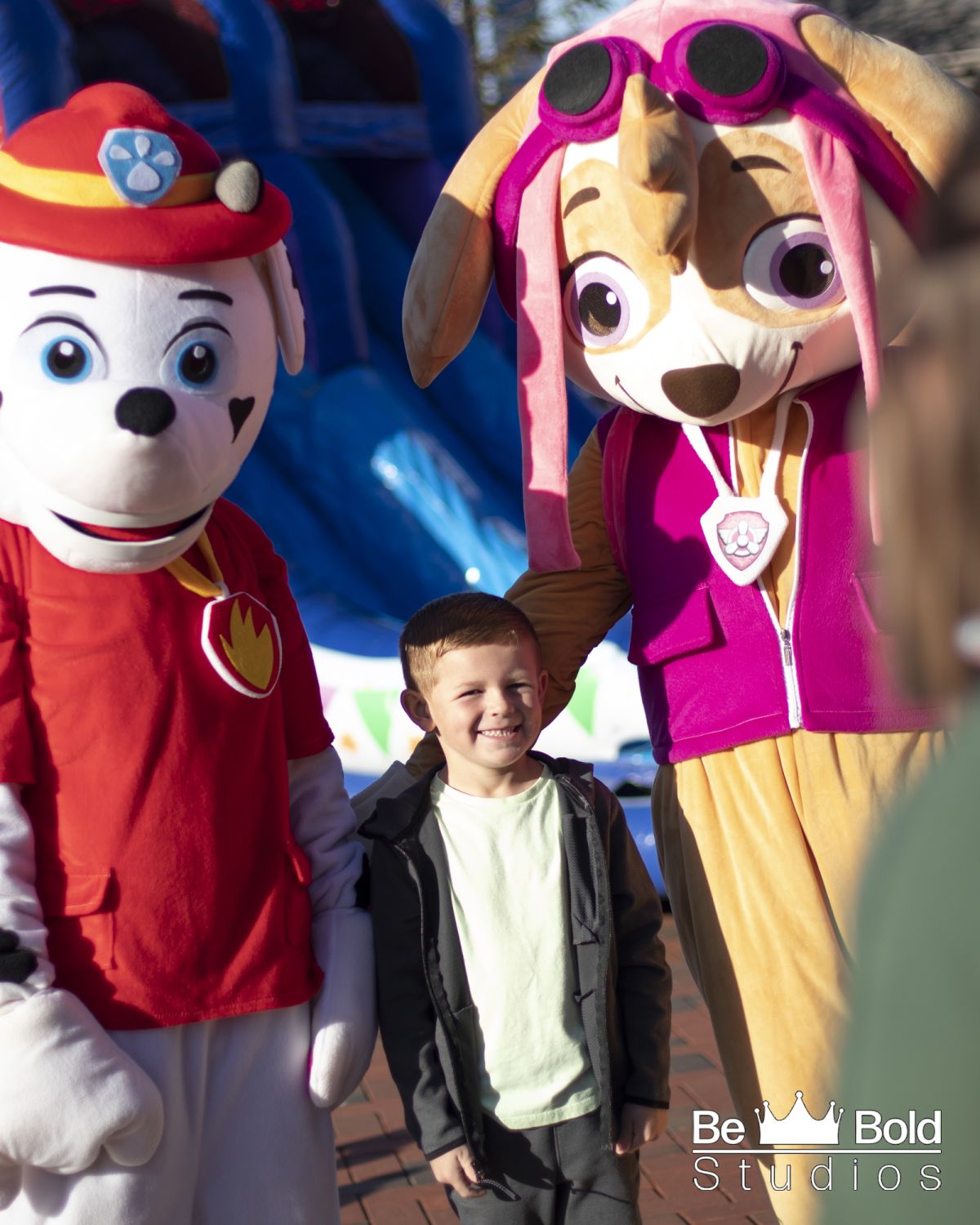 "We want families in and around Rutherford County to know we are here to support them in all areas of their healthcare journey," said Tory Shepherd, Interim CEO for RRHS. "We are grateful for the opportunity to serve each and every one of you, and to host special celebrations like the Mommy + Me Festival. We are your community health system, and we care about you."
For more information about RRHS and future events, visit MyRutherfordRegional.com and follow Rutherford Regional Health System on Facebook or @RutherfordRegional on Instagram.
Read All Posts