For the first time in more than 70 years, annual cancer deaths in the United States from lung, breast, prostate and colon cancers have been falling. This is a turning point in the war against cancer likely achieved by early detection of cancer through cancer screenings and the decline in the number of people who are smoking.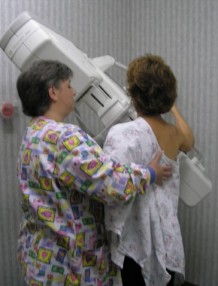 RRHS features lung CT scans – ordered through your doctor – that can detect lung cancer in its earliest stages.
We also feature screening mammograms through The Mammography Place and in early 2018 will be offering 3D mammography. 3D mammography is more effective in detecting breast cancer than traditional mammography and there are fewer call backs for additional testing associated with breast cancer. 3D mammography is used for breast cancer screening to detect lumps, tumors and other abnormalities. It provides multiple X-ray images, which are compiled to make a 3D image.
To make an appointment for your screening mammogram, call 828.286.5671.
Learn more about how cancer screenings can save lives by visiting the following websites: