Lymphedema Therapy
Lymphedema is a condition caused by a blockage in the lymphatic system commonly caused by lymph node removal or damage due to cancer treatment but can be present at any age and may result from venous failure, injury, trauma, infection, or scarring. Most often the affected body parts are extremities (legs, arms).
Treatments include manual lymphatic drainage, compression bandaging - wrapping of the affected areas, and additional therapies to improve physical function along with skin care education.
Frequently, lymphedema affects the legs as well as the arms related to breast cancer.
Referral from a physician is required.
Hand Rehabilitation
Rehabilitation following traumatic injury
Repetitive strain injury rehab
Splinting and preventative orthotics
Industrial Rehab
Post offer screenings (for evaluation of job ability appropriateness)
Job site analysis
Placement screening
Orthopaedic Rehabilitation
Total Joints
Sports Injuries
Post-surgical conditions
Strains, sprains, fractures
Spine Rehabilitation
Back/neck pain
Post-surgical conditions
Neurological Rehabilitation
CVA
Parkinson's spinal cord injury
Traumatic brain injury
Pediatric Rehabilitation
Gross motor development
Fine motor development
Cognitive processing
Activities of Daily Living Apartment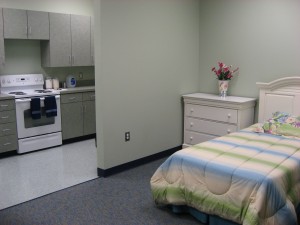 Fully equipped kitchen, bedroom and bathroom
Retraining in functional skills for living
Speech Therapy
Speech-language evaluation and treatment
Swallowing disorders
Vital stim-electrical stimulation for swallow dysfunction
Alaryngeal speech training
Stroke/brain injury rehabilitation
Alternative means of communication
Aquatic Rehabilitation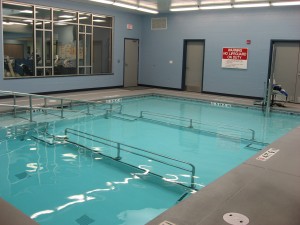 Individual instruction
Water temperature is maintained at 90, which is ideal for arthritis and other painful musculoskeletal conditions.
Water depth ranges from 3.5 to 5.5 feet
Adaptive equipment is available
Fully handicapped accessible with a ramped, step entry and hydraulic lift
Convenient dressing, bathroom and shower facilities
Exercise for Life
Exercise program for clients with medical conditions such as cancer, myocardial infarction, chronic respiratory conditions.
Oriented and supervised by physicial therapy staff.
Private pay program
Pool Classes
Gentle water exercise
40-45 minutes, twice a week for six weeks
OneSource Rehab
2270 US Hwy 74 A
Forest City, NC 28043
Hours of Operations
Monday 7:30 am – 5:00 pm
Tuesday 7:30 am – 5:00 pm
Wednesday 7:30 am – 5:00 pm
Thursday 7:30 am – 5:00 pm
Friday 7:30 am – 5:00 pm
Call 828-247-1588 for more information.