Coronavirus (COVID-19) Preparedness Information
Rutherford Regional Health System continues to work closely with the local health department and the North Carolina Department of Health and Human Services and is following guidance from the Centers for Disease Control and Prevention (CDC) to ensure the hospitals and clinics are prepared with the appropriate plans to detect, protect and respond should anyone in the community contract or be exposed to coronavirus (COVID-19).
Below are a number of resources to help educate you and your family on COVID-19. For more information on the virus, please contact the Rutherford County Health Department at 828.287.6100.
VISITOR POLICY
(Updated August 24, 2021)
Our hospital's top priority is safeguarding the health and wellbeing of our patients, providers, employees, and community. We continue to closely monitor the prevalence of coronavirus (COVID-19) in our community and follow state and federal guidelines as we adapt our operations. To ensure the safety of our patients, providers, employees, and community, our facility has implemented a ZERO-VISITOR* protocol effective at 7:00 am on Tuesday, August 24, 2021. Only patients receiving medical care* will be permitted at this time.
Below are detailed visitation guidelines set in place during this time.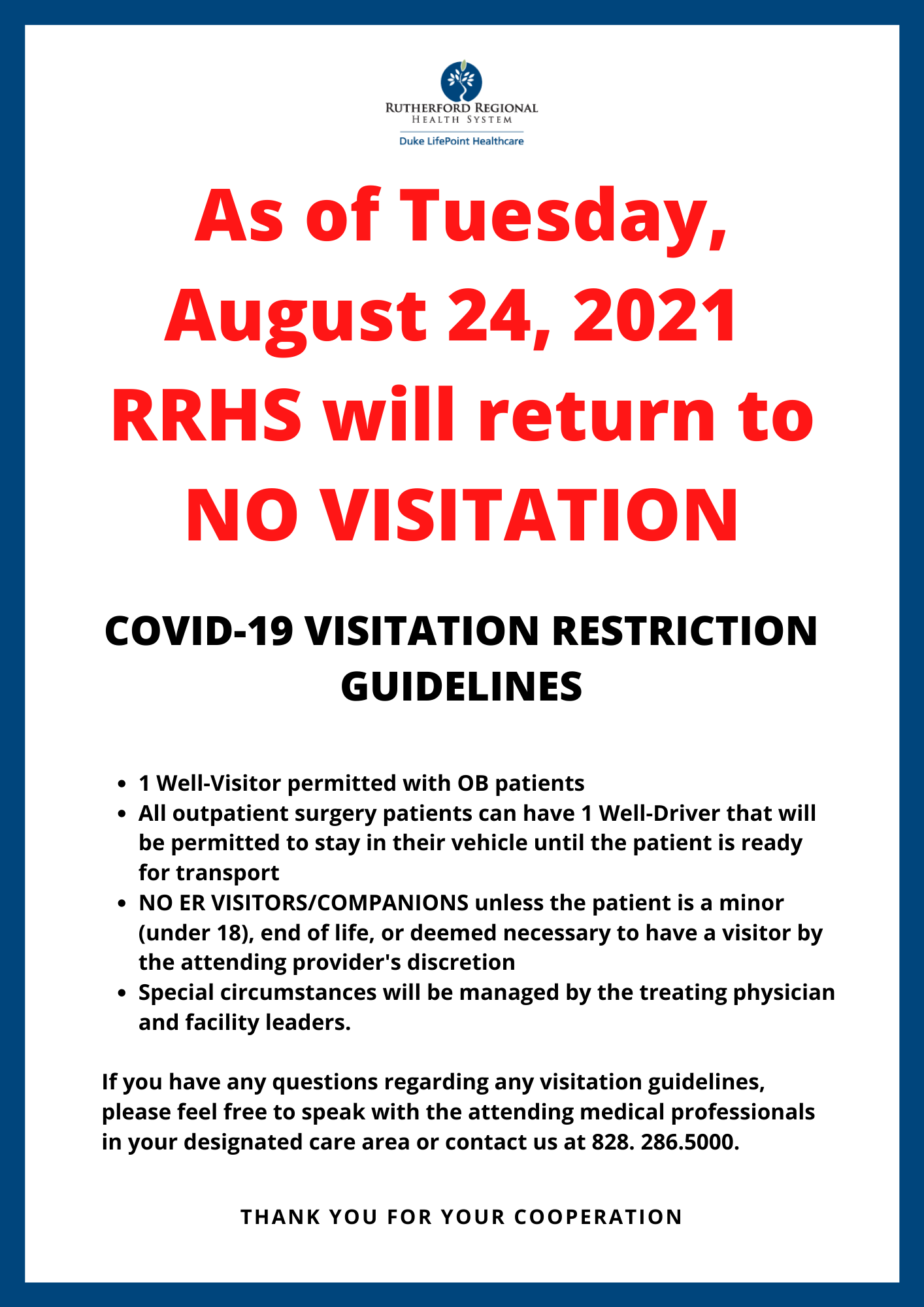 In an effort to keep everyone safe, we will still require that all patients, visitors, and employees be masked in all public and patient care areas. We are also continuing all screening and social distancing regulations. If upon entry a visitor cannot pass the required screening the Nursing Administration staff will provide guidance on alternative visitation options. Please note that electronic devices are available upon request to assist with virtual visitation.
We appreciate your patience and understanding during this time.
In the meantime, we are here for you. Please don't hesitate to contact us at 828.286.5000 if there is anything we can do to provide you with more information.
All designated visitors are required to wear an appropriate mask or face covering. The CDC's new masking guidance for fully vaccinated people does not apply to healthcare settings. We are continuing to wear masks out of an abundance of caution and to protect our patients and each other.
Signage is posted around the facility notifying visitors and the community of these restrictions and guidelines.
Rutherford Regional will continue to adhere to protocols to care for patients with infectious diseases and follows CDC guidelines related to COVID-19 cases.
Dining Services/Cafeteria will be closed to the public and only available to employees, patients, and visitors until further notice.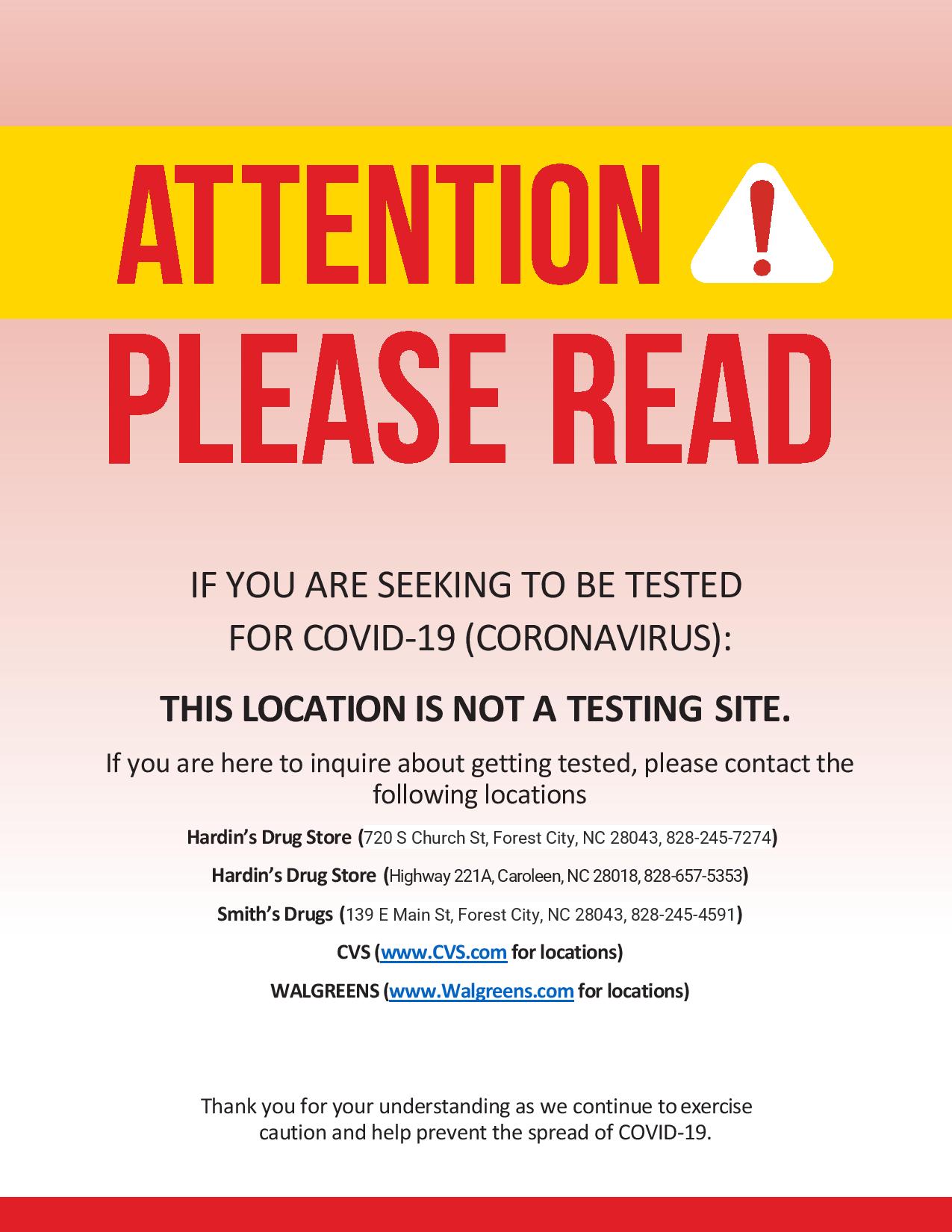 Until further notice, all health care facilities must perform a health evaluation of all individuals that are not under the care of the facility each time the individual seeks to enter the facility and must deny entry to those individuals who do not meet the evaluation criteria. The evaluation criteria include:
​Contact in the last 14 days with someone with a confirmed diagnosis of COVID-19
All individuals entering the facility must wear an appropriate mask or face covering at all times.